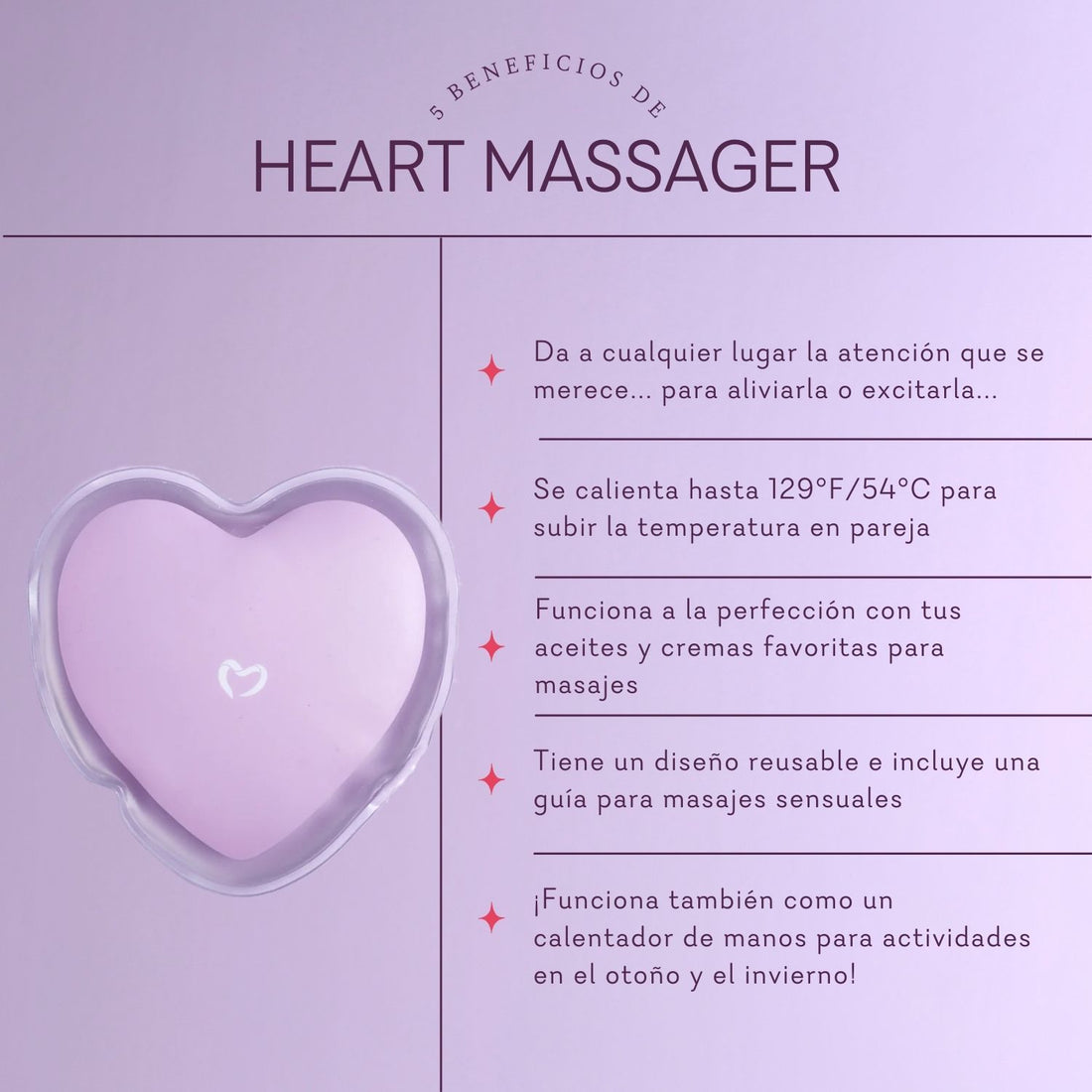 Take your sensual massage to the next level with this heart-shaped heat pack. Activate the Heart Massager by snapping the metal disc inside, then wait as it warms to over 129°F/54°C. Use with a massage lotion to get the feel of a relaxing hot stone massage in your own home.
Features

● Feels like getting a hot stone massage at home
● Reusable for endless pleasure: just place packs in boiling water until the crystals have liquified again, then voila!
● Use with oils or lotions for an enhanced sensual massage ● Doubles as a hand warmer for fall and winter activities Contents:
● Heart Massager
● Instruction Manual
Directions

To begin the warming process, snap the metal disc inside the massager once. The massager will quickly heat up to 129°F/54°C. Apply a massage oil or lotion to the body and rub in with the warm massager. Once the massager cools, it will harden. To reuse it, place the massager in boiling water for 7 to 10 minutes until the crystals have liquefied. You can then use it again. For massage tips, refer to the included guide. Tips: Store at room temperature.