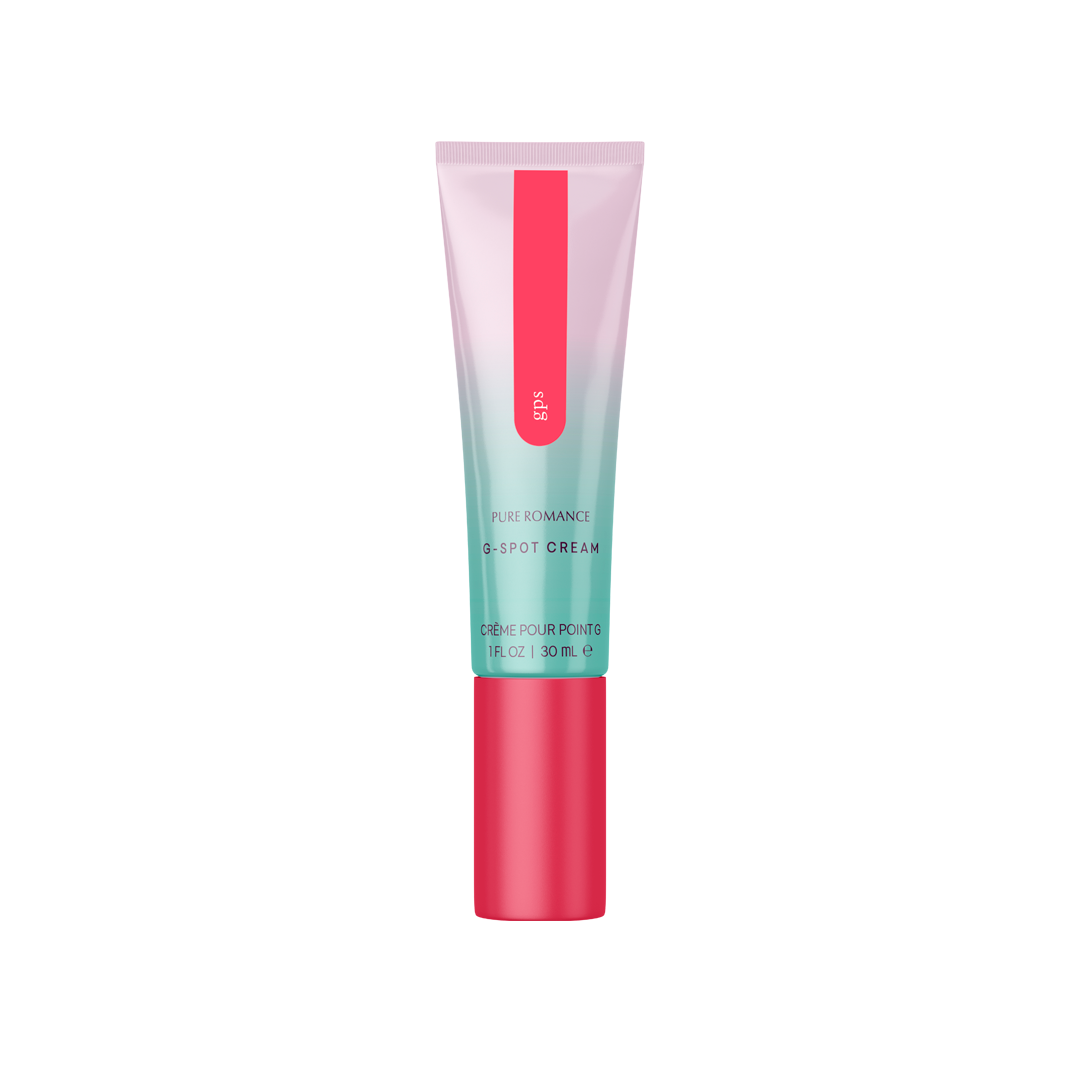 Your pathway to bliss starts here. GPS G-spot Cream is specially formulated to stimulate your G-spot, making it easier to find and easier to experience the legendary G-spot orgasm. Infused with intimacy-boosting ginseng root extract, tingling spearmint leaf oil, and a triple blend of ingredients that help increase sensitivity, GPS G-spot Cream gets you where you want to go, in the bedroom and beyond.
Ingredients

Water, Glycerin, Hydroxyethylcellulose, Polyglyceryl-4 Laurate, Arginine, Niacin, Panax Ginseng Root Extract, Mentha Viridis (Spearmint) Leaf Oil, Phenoxyethanol, Caprylyl Glycol, Ethylhexylglycerin, Hexylene Glycol, Methyl Nicotinate, Titanium Dioxide.
Features

● Specially formulated to stimulate the G-spot, making this erogenous zone larger and easier to locate ● Blend of Niacin, Methyl Nicotinate, and Arginine help increase sensitivity ● Infused with spearmint leaf oil for a tingling sensation ● Ginseng Root extract is a botanical known to enhance intimacy ● Free of gluten, parabens, and artificial colors ● 1 FL. OZ / 30ml
Directions

Apply at least two pumps of the cream onto your fingertip. Insert fingertip about 1-3 inches inside the vagina (cream facing toward the navel). To locate the G-spot, you will feel a slightly raised, sponge-like texture. Rub the cream into the G-spot using a gentle, circular motion. Reapply as needed. WARNING: DO NOT USE IF QUALITY SEAL IS LOOSE, BROKEN, OR MISSING. DISCONTINUE USE IF IRRITATION OCCURS. IF IRRITATION PERSISTS, CONSULT A PHYSICIAN. KEEP OUT OF REACH OF CHILDREN. INTENDED FOR ADULT USE ONLY. DO NOT USE IF YOU HAVE A KNOWN HYPERSENSITIVITY (ALLERGY) TO ANY OF THE INGREDIENTS. DO NOT USE THIS PRODUCT IF YOU ARE ALLERGIC TO ASPIRIN, PREGNANT OR NURSING, USE PRESCRIBED BLOOD THINNERS, OR HAVE AN STD. NOT TESTED ON ANIMALS. MADE IN THE USA.