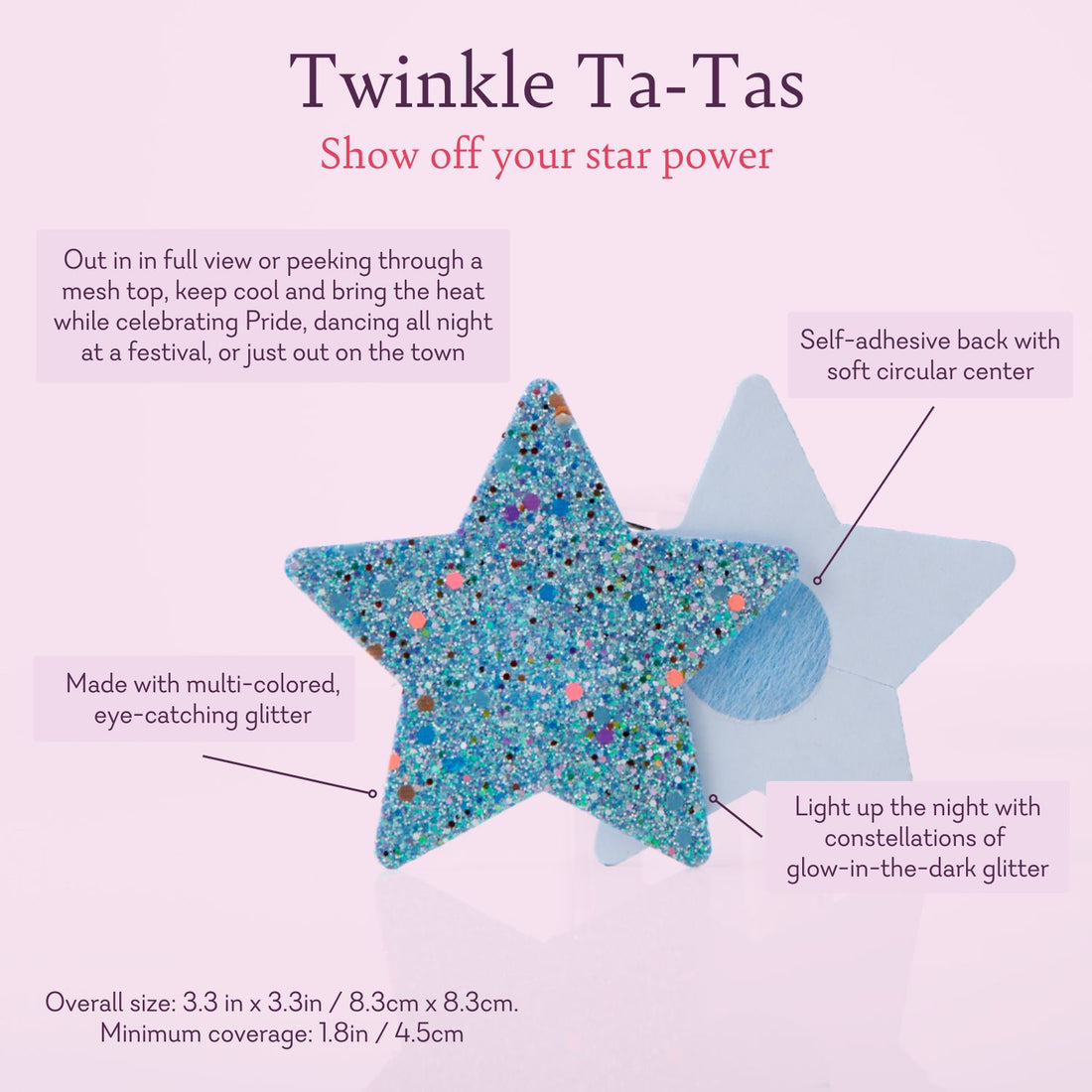 Twinkle Ta-Tas
Glittery Star Pasties
Show the world you're a star with these gorgeous glittery pasties. Whether they're out in in full view or peeking through a mesh top, keep cool and bring the heat while you're celebrating Pride, dancing all night at a festival, or just out on the town with the girls.
Features

● Made with multi-colored, eye-catching glitter.
● Provide sparkly fun for up to 6 hours.
● Self-adhesive back with soft circular center. Remember to remove slowly!
● Material: PET (glitter), polyester & silicone (pastie backing), water, acrylic acid, 2-Propenoic acid butyl ester (water-based adhesive). Item is not waterproof.
● One size fits most.
● 3.3 in x 3.3in / 8.3cm x 8.3cm (overall). 1.8in / 4.5cm minimum coverage.

Directions

Tips & Info:
● Made with strong adhesive. Remove slowly and gently.
● Apply only to clean, dry skin. Do not apply after using moisturizers or other skin products.
● Leftover residue can be removed with baby oil or a body-safe residue remover.

Introducing
Twinkle Ta-Tas