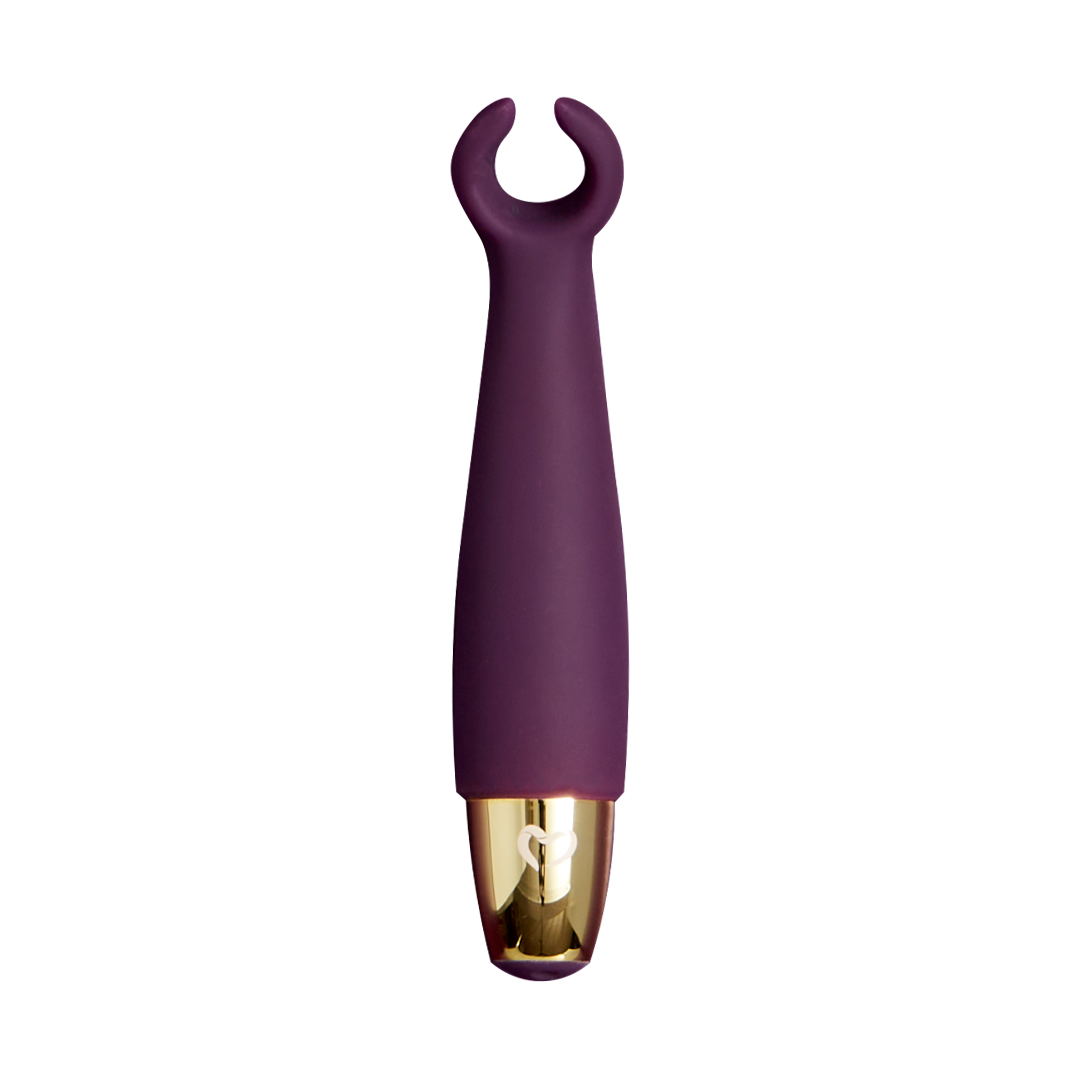 In The Loop
Length: 5.25 in./13.25 cm; width: 1 in./2.5 cm.
Discover everything you need to know about sensation with this unique vibrator. With this toy's wand - like handle , you or a partner get a little extra reach to make sure you get all the stimulation you need . Let the whole end of the toy surround your clitoris with your choice of vibrating speeds or patterns or use the soft silicone tips to tease with light touches – it doesn't have to stop at clitoral stimulation, try it on nipples, testicles, and any sensitive spot! Get this limited - edition toy while you can and get "smart" about personal pleasure.
Features

●3 vibrating speeds and 7 pulsing patterns.
● Modest in size but big on power thanks to a strong motor.
● Single-button design makes using the toy easy!
● Made with an open-ended loop and silky silicone to create a variety of sensations.
● Try together with "O" or ExciteMint to amp things up. Enhancements sold separately.
● Bath-friendly—toy can be submerged up to 1 meter/3.28 feet for up to 30 minutes.
● Rechargeable design—compatible with replacement charger PureCharge USB Cord – A.
● Run time: 35 minutes (high) to 70 minutes (low), charge time: 1.5 hours.
● Length: 5.25 in./13.25 cm; width: 1 in./2.5 cm.
Directions

This product may arrive partially charged. Before use, charge completely. To charge product, use USB power cord provided and insert the charging pin into the circular indentation on the bottom of the product. Light will illuminate and flash while product is charging. When product is fully charged, light will stop flashing and remain illuminated.

To turn on, hold button for 3 seconds. To cycle through speeds and pulsing patterns, push button. To turn off, hold button for 3 seconds. Light will turn off to indicate the product is off. For optimal battery life, ensure product is turned off when not in use and fully recharge once every 6 months.

CARE: Wash before and after each use. For best results, use Cleansing Mist. For full details on using this product, plus more tips for enhancing your intimate life, visit pureromance.com!
What's Included

· In The Loop Vibrator
· USB Charger Cord
In The Loop
Length: 5.25 in./13.25 cm; width: 1 in./2.5 cm.