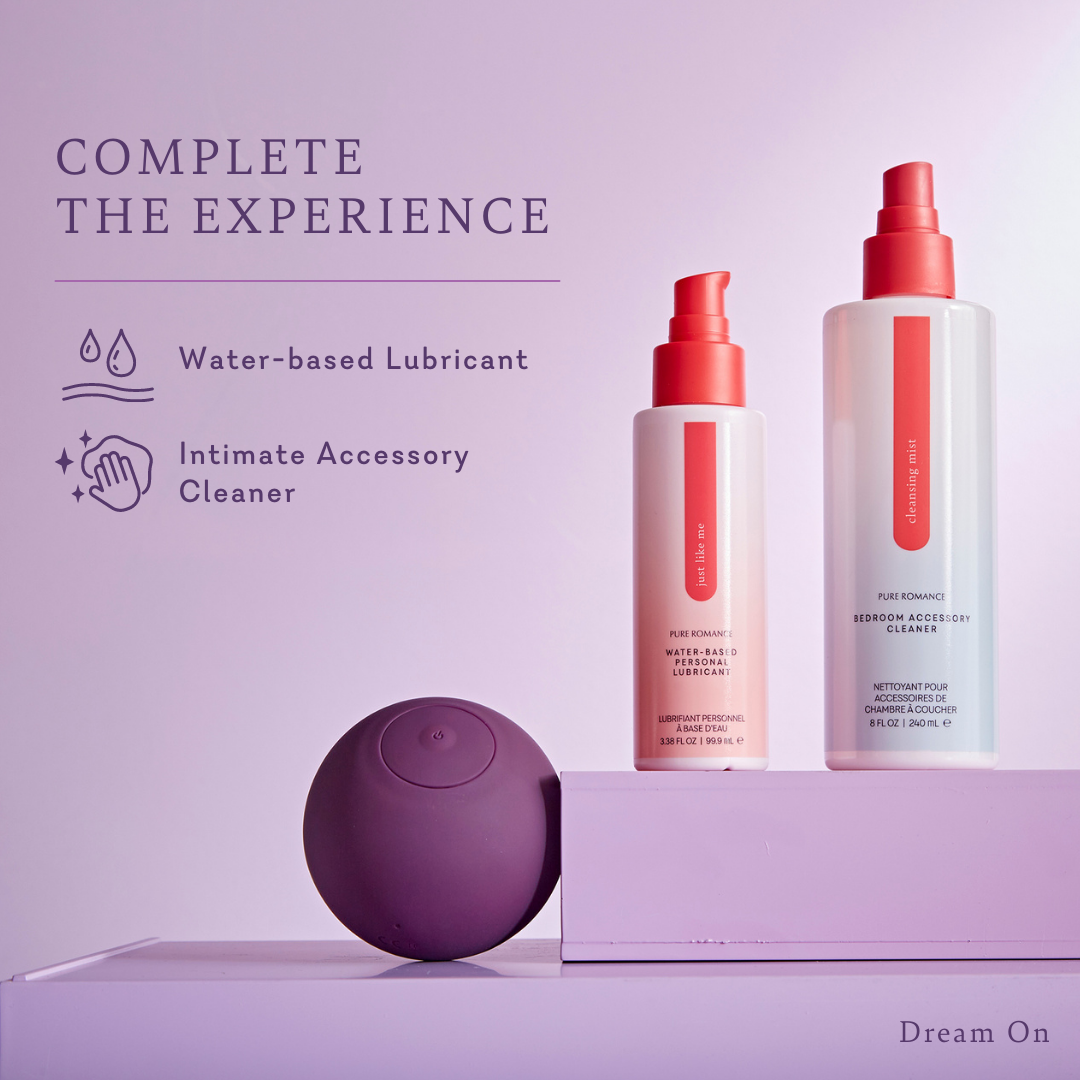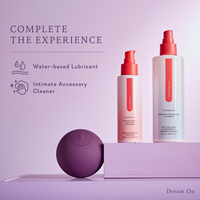 Dream On
Width/Diameter: 2.75 in./7 cm
When the stars come out, make late-night fantasies a reality with Dream On, a spherical silicone massager with 7 vibrating speeds and pulsing patterns. Give aching muscles due attention or spark delectable sensations on the vulva, clitoris, testicles, and anywhere else desire may lead you.
Features

● 3 vibrating speeds and 4 pulsing patterns ● Versatile shape can be used anywhere on body ● Great for muscles and sensual massages ● Rechargeable design—compatible with replacement charger PureCharge USB Cord – C ● Bath-friendly—toy can be submerged up to 1 meter/3.28 feet for up to 30 minutes ● Run time: 1 hour (low) to 40 minutes (high), charge time: 1.5 hours ● Width/Diameter: 2.75 in./7 cm
Directions

To charge product, use USB power adapter provided and insert charging pin into the circular indentation above the CE and waste bin markings. Light will illuminate and flash while product is charging. When product is fully charged, light will stop flashing and remain illuminated. To turn on, hold button for 3 seconds. To cycle through speeds and pulsing patterns, push button. To turn off, hold button for 3 seconds. Wash before and after each use. For best results, use Come Clean.